Silverlake Bathroom Addition
Designed by Schneider Leuscher Architects in Echo Park, this bathroom addition is sited at the rear of an existing 1950s traditional home. Although very contemporary, it meshes well with the house.
Galvalume standing seam metal roof. If I had my druthers all roofs would be metal roofs.
Custom milled tongue and groove redwood siding.
Silverlake Bathroom Interior
Large awning style aluminum window looks out at the hillside behind the house. Although the neighbors have no direct view into the shower, there are pocketed Lutron roller shade for privacy.
Simple clean Mosa tile in an earthy green shade wraps the lower half of the room.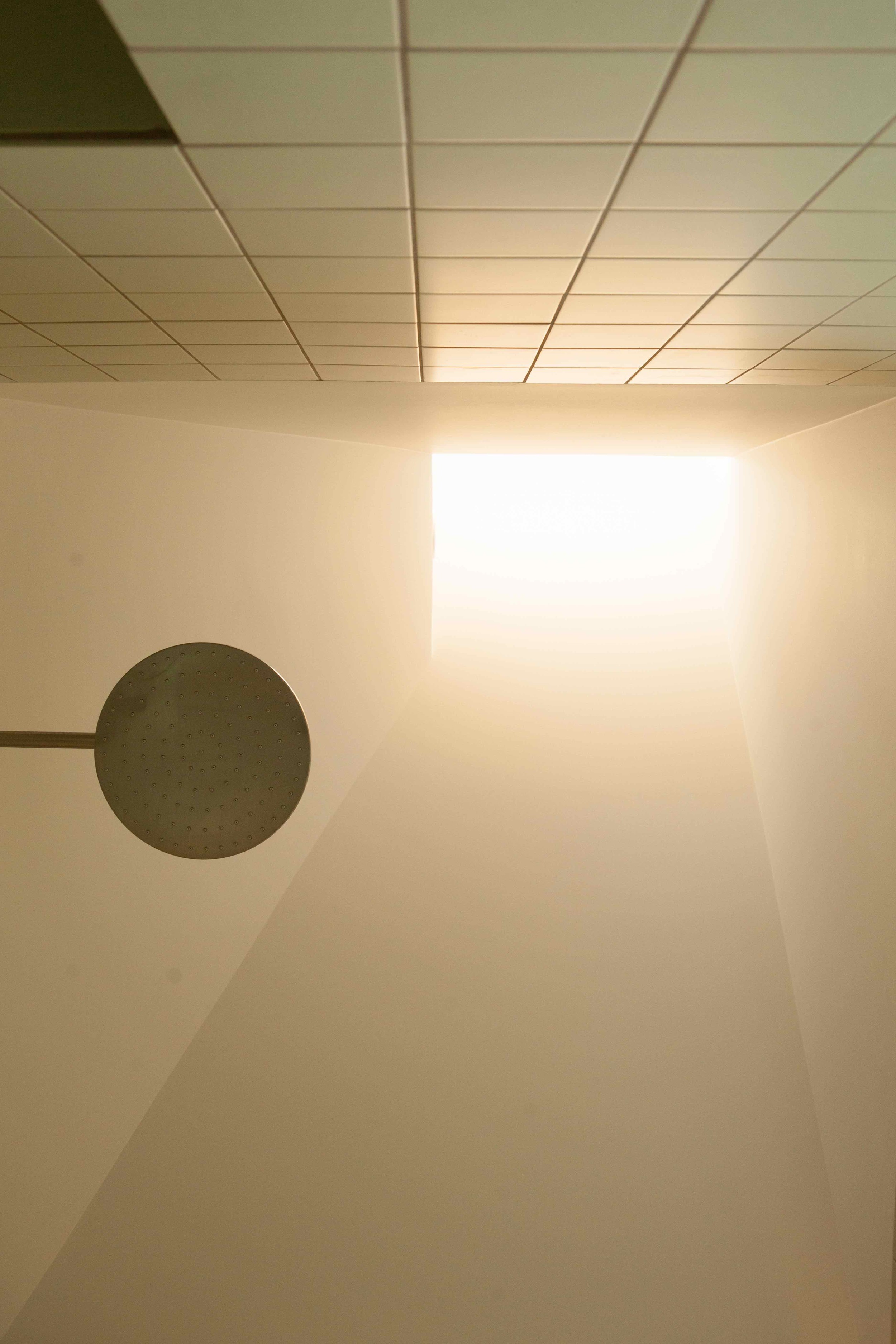 Above the tile and the showerhead, angled drywall tapers into a skylight 12 feet above the shower.